Hey lovelies!

Here in Bahrain, we don't have spring or autumn, it's just summer and winter sadly! So, here is my guide to transitioning into summer!
1- Shimmer Bronzer for that "Extra Glow"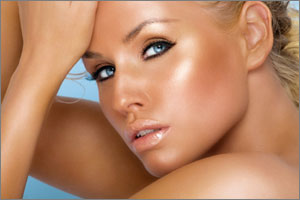 2- Ditching the Vampy Lips for the Pop of Colour
3- Did you say Pop of Colour? Brighten up that inner corner!
4- Why not add more color by lining that water line!
5- Ditch those deep rosy cheeks for the corals and bronzy shades!
6- While your at it, incorporate those colors into your accessories
7- Braids, braids, braids!
Tell me how you're transitioning into summer in the comments below!
Until Next Time,