aboutme, beauty, books, facts, favorites, life, lifestyle, personal, review, tips, tuesday
Top 5 Tuesday - Books!
9/16/2014 11:30:00 AM
Hey everyone!
So today I thought I'd do something a bit different for 'Top 5 Tuesday' and tell you guys about my top 5 books! Now, my taste in books is quite typical but I thought I'd share my favorite books because we might share the same book taste.
1- If I Stay by Gayle Foreman: a few years back, I read this book and absolutely fell in love! I read this book in one sitting! This is the only book I've cried (and I mean seriously bawled my eyes out) about. The story revolves around Mia and her not-so-normal teenage life; the boyfriend, the used-to-be rocker parents, and the struggles of getting into college. But, the story takes a sour twist when a car accident changes everything about Mia's life. I seriously couldn't stop crying throughout the novel. Serious tear jerker! The movie just came out and all you could hear in the theater were the sounds of people's sniffles and the ruffling of tissue paper. Perfect read if you need a cry and to realize what truly matters in life.
2- Thirteen Reasons Why by Jay Asher: what I love about this book is that I truly haven't read anything like it. I'm not saying the plot is the most unique, it's just I've personally haven't read anything like it. It's about a girl who commits suicide and records thirteen reasons (which correspond to thirteen people) why she committed suicide and mails them to the first person on the tapes, creating a type of chain message where each person who finishes the tapes mails them to the next person. The novel has an amazing message showing how a series of events can break a person. Seriously makes you think before reacting.
3- Eleanor & Park by Rainbow Rowell: this was one of the more recent books I read and it was truly amazing. It revolves around Eleanor & Park (obviously) and is set in 1986. The thing about this novel is that the characters are so not stereotypical, that you would never think anyone would pair the two together; and that's what I love about the their relationship. Eleanor is a bigger sized, pale, red head with beautiful curls and freckles and a very odd fashion sense. While Park is a half American, half Korean, skinny and tall Gothic type of guy. The whole book revolves around Eleanor's disfunctional upbringing and the unusual love that sparks between Eleanor & Park. Their love story is very unusual but also very heartwarming. Definitely a must read!
4- L.A. Candy/Fame Game Series by Lauren Conrad: believe it or not, I used to watch reruns of Laguna Beach on TV, late at night, when I was in the 5th grade (2006). I fell in love with Lauren Conrad's personality straight away! Luckily, once I finished watching Laguna Beach, MTV announced that a show revolving around Lauren Conrad's life will premiere called 'The Hills'. To this day, I still re-watch The Hills at least once every year. It's my guilty pleasure. So, once I heard she was releasing a book series that is vaguely influenced by The Hills, I had to get it! The book series first start off with the L.A. Candy series and then a sub-series is added called The Fame Game. The books won't be everyone's cup of tea, but if you love reading and reality shows, you'll love this book series!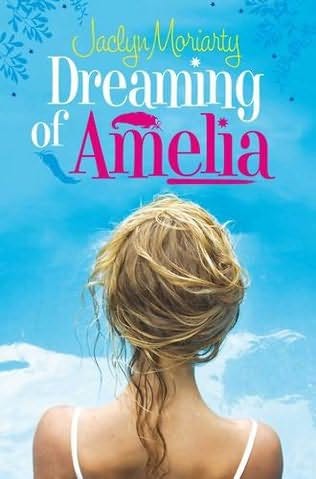 5- Dreaming of Amelia by Jaclyn Moriarty: now I must say, I did read this book quite a long time ago (over 4 years ago!) but I still find myself thinking about parts of the book from time to time. Heck, I even named my cat after one of the main characters! The thing about Dreaming of Amelia is that it doesn't truly revolve around one character, but more around the students at Ashbury High. Its has its gothic elements and tells the story of two unusual new kids, Riley and Amelia, whose relationship hides dark secrets. As the story goes on, we learn about ghosts, secrets and mysteries all whilst we still enjoy a hint of teenage school life.
Well, now that you've had a look at my favorite books, what would you recommend I read next? Have you read any of these books? Leave your thoughts in the comments below!
Don't forget to keep in touch with me on my social media linked in the upper right side of the screen!
Maryam Al-Mohsen x